Articles
Customer Service Value Shines in Portland
The foundation of our company rests on four values that define who we are, what makes us unique and the commitment we bring to your business every day. While our solutions, services and capabilities may evolve over time, our four values will remain and continue to guide our people, programs and growth. As such, we've dedicated ourselves to hiring the best people in the business. By doing so, we've been able to build a culture that emphasizes the value of lasting relationships, empowers team members to do their best and celebrates exemplary customer service.
Pacific Northwest transportation supervisor, Jim Dufour, recently passed along the following note, highlighting an outstanding level of customer service in our Portland division:
"Portland field service technician, Larry Gumm, services the majority of our internal grease traps local to the market, and has done an outstanding job since joining Liquid Environmental Solutions in 2017. In a market known for a high level of municipal regulation and almost weekly interaction with local inspectors, Larry has always shown a high level of customer service.
When a local customer called with an emergency concerning a newly installed trap that had never been reported, the trap's condition was as to be expected – high levels of sludge caked to the bottom and walls with visibility of properly functioning equipment at a minimum. But with Larry on the scene, the situation quickly changed.
Pictures sent of the trap cleaning at the time of the ER service have to be seen to be believed!"
Before and after: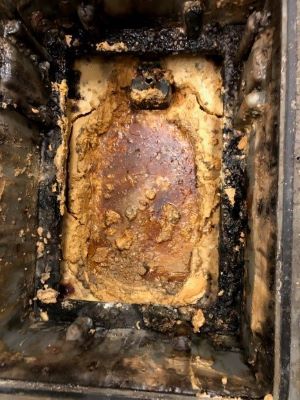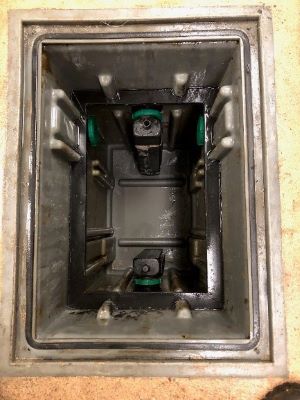 Kudos to Larry on a truly exceptional job and for a perfect demonstration of our customer service value!
Click here to read more about the values that define LES.