Restaurants, Grocery & Convenience Stores
We provide liquid waste solutions for everyone that serves food and/or beverages – restaurants, grocery stores, convenience stores and other food service operations.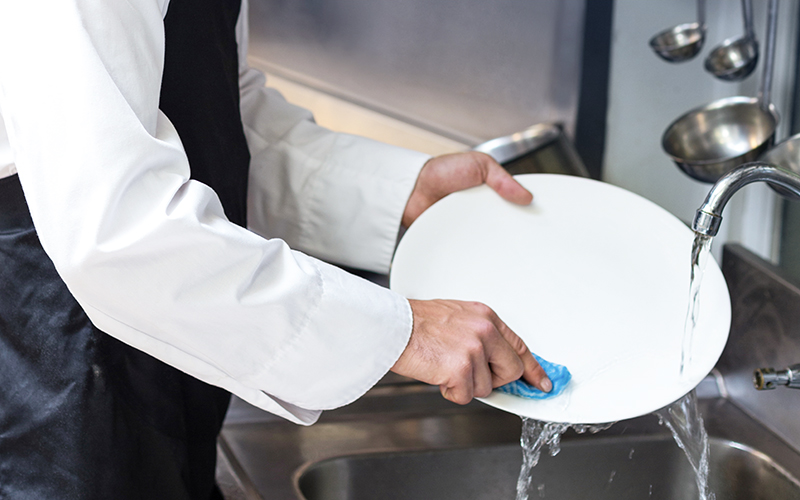 Your Recipe for Clean, Smooth, Compliant Operations
Your kitchens, food-prep areas, sinks, dishwashers, mop sinks, floor drains and grease drains can collect massive amounts of oil, grease and food waste. Improper disposal can lead to hefty compliance penalties, as well as health, safety and sanitation violations. We recycle up to 97% of the food waste we collect — and in the process, conserve water and improve soil quality.
Few, if any, companies can match our expertise in serving restaurants, groceries and convenience stores. America's top fast food chains trust us to keep their facilities up to code, as do the nation's top grocery chains. And while we have the size and experience to handle the industry's biggest brands, we also have the flexibility and cost-effectiveness to serve local, independent and single-location businesses. Regardless of your size or number of locations, Liquid Environmental Solutions has the menu of services that is right for you.
We proudly serve the following types of clients within the Restaurants, Grocery & Convenience Stores industry:
Restaurants
Grocers
Convenience Stores
Hotels
Complex Campuses (Corporate, Higher Education and Sports)
Amusement Parks
Entertainment Venues
Schools (K-12, Public and Private)
Municipalities
Hospitals
Prisons
Clean. Reliable. Innovative
At Liquid Environmental Solutions, managing non-hazardous liquid waste is our business. But our passion is serving people. Our primary goal is to build the type of relationships that keep customers for life. Find out how we do it.
Others Talk About Compliance. We Guarantee It.
With over 6,000 regulatory jurisdictions across America, keeping up to date on the latest regulations is a massive challenge. But it's one you'll never have to worry about. Our proprietary FOGLaw database enables us to keep you compliant – guaranteed.
"Their customer service is excellent, their communication is even better."

– Valued Customer, Global Restaurant Chain